Case Study: Armadillo Willy's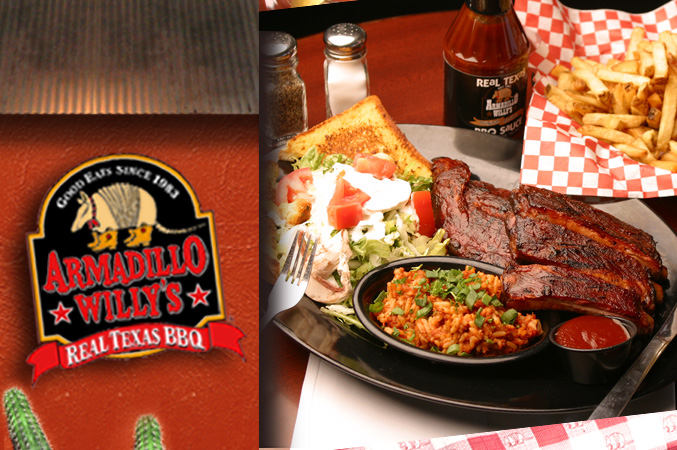 Challenge
Armadillo Willy's is one of the best barbecues this side of Texas! They have the charm, the attitude, the taste and the popularity to prove it. Their old site did not communicate any of this. It did not reflect their personality, their family style setting and, more importantly, the quality and taste of their food.
Approach
Armadillo Willy's is really big into family and tradition. Their restaurants have a certain presence to them which was open and friendly. We wanted to infuse that same style into the look and feel of their website. Since this was a family operation, we wanted the customers to get to know the faces behind the magic. Also, we needed to showcase their award winning barbecue in a way that wasn't being shown on their old site. ArmadilloWillys.com needed to be the friendly family place on the internet as it was in real person.
Results
The new space we created for Armadillo Willy's instantly let us know that we were on the right track. With an increase in the amount of traffic and a significant drop in the bounce rate, we determined that the Armadillo fans loved their new site. Armadillo Willy's is now able to creatively market their online presence with a more impactful and lasting impression.
Keypoints
40% Increase of New Users
Bounce Rate decreased 50%
2X increase in pages/visit
Increase in Brand Recognition
Testimony
"You exceeded our expectations creatively!… Very professional, very accommodating, very enjoyable experience. Thank you all, it was a genuine pleasure to work with you."
John Berwald – Founder, Armadillo Willy's