Android Enterprise Newsletter Template

Android is the only other leading rival to Apple's iOS. As they mature, they continue to improve the look, feel, user experience and overall appearance of their operating system. There's no wonder they have grown to over 2.5 billions active devices. One of the reasons for their continued success is the ability to bridge B2B relationships and further the compatibility across many business platforms and services.
Enter Android Enterprise. With the introduction of version 10, Android has updated their identity from the ground up. They have done so incorporating a strong color palette and several elements derived from their robot logo. The new identity is gorgeous. Unfortunately, their email communication still left something to be desired. This is where we had helped Android overhaul the look and feel of their whole email newsletter template. We took the design from corporate and boring to fresh, fun and exciting. The new look and feel resulted in something the client and users can be excited to receive now and it lines up with their new branding guidelines.
Creative Direction Erik Olson
In the first round of creative the client provided no assets. There was very little budget for image creation or content. We were basically supplied with a 150 page brand guideline, a link to the website and a basic content structure for the site. The hopes were that we would be able to find inspiration from their newly established brand and create a design which represents their new vision. As per industry standard, we wanted to supply them with three unique designs which all adhered to the standard web user practices.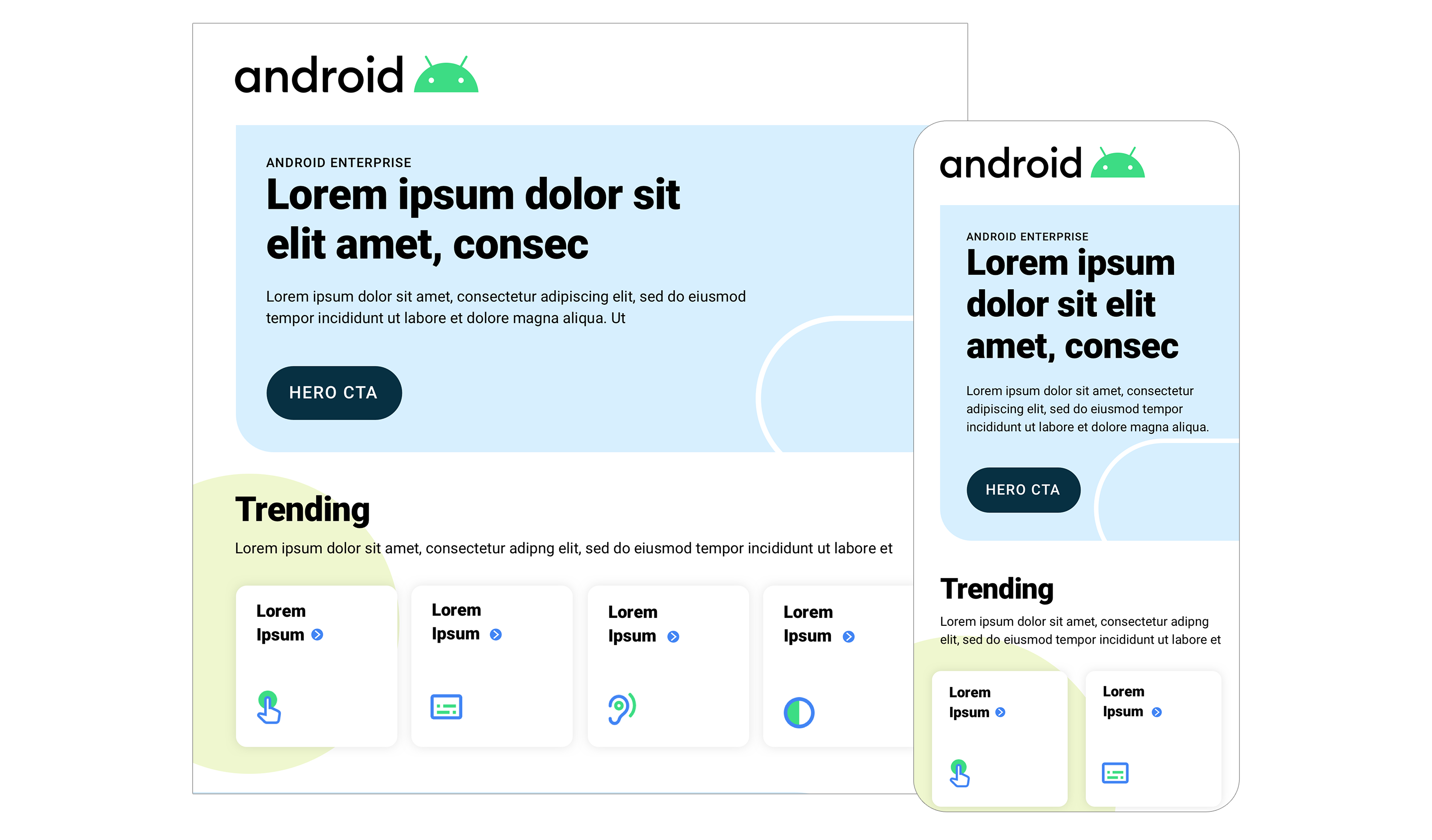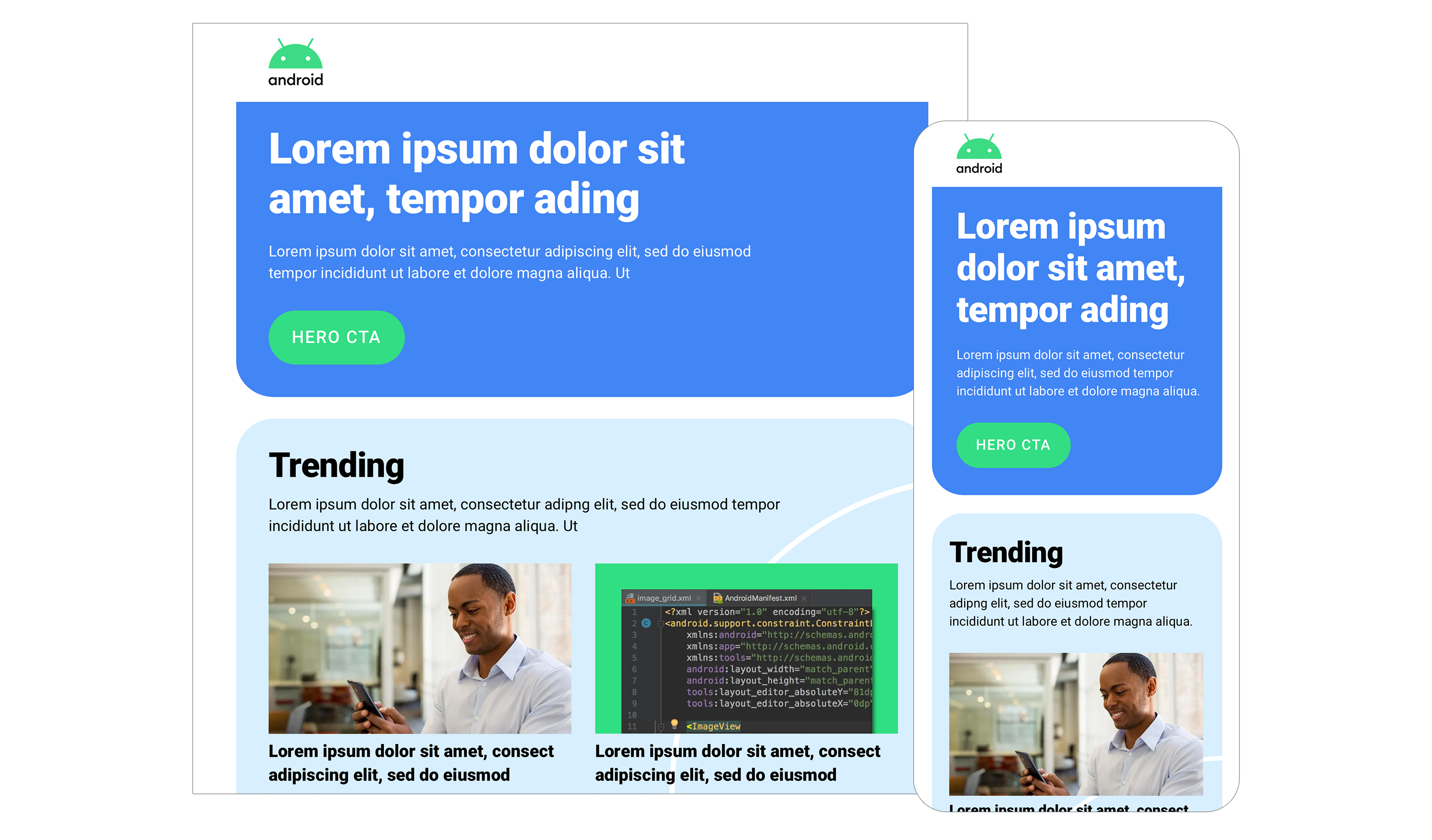 The great thing about this project is that the client almost immediately knew which design they were leaning towards. They chose design option 2, but just wanted to add a few different accent elements. Working through the exercise of supplying them with several design iterations, the client settled on a strong design which answered all of their needs. The end result is a design that aligns with their new brand and served all of their content and communication needs.